News
Jealous woman stabs ex-boyfriend's baby mother to death, in front of 4-year-old daughter
This story is a bit confusing, as sources close to the family are all reporting different things. I'm reporting what I was able to gather so far.
Los Angeles, California – On January 19, 2018, a woman was beaten and murdered at a local 76 gas station, in South Central L.A.
From what I gather –  Brittneeh LaStarr Williams, 23, was in a relationship with Kayuan Mitchell. The two have a 4-year-old daughter together.
Although Mitchell, 24, was supposedly in a relationship with Brittneey, he was in a car with his first baby mother, Jasmine Jenkins, 24, on the night of the murder.
Kayuan and Jasmine have a 5-year-old son together.
On that fateful night, the three adults met up at a gas station to exchange custody of Brittneeh's daughter, Kassadi.
The meeting took place at the 76 gas station near Normandie & Florence.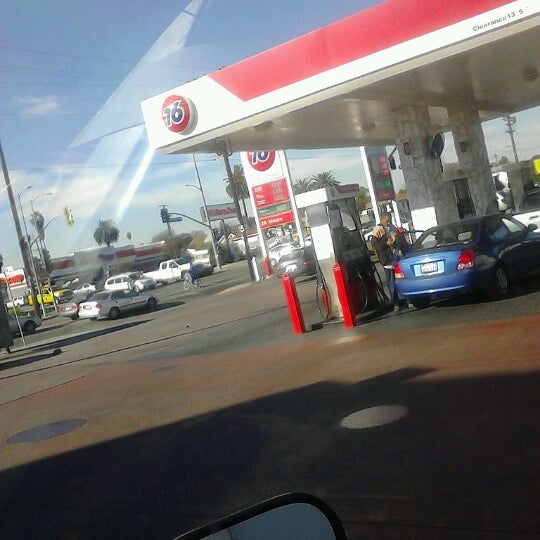 Sometime during the custody exchange an altercation occurred, resulting in Brittneeh's death.
Kayuan Mitchell allegedy punched Brittneeh in the face, before Jasmine rushed her with a knife, stabbing Brit in the stomach and head.  Some say that Mitchell had Britt held down on the ground, when she was stabbed to death by Jasmine.
The altercation occurred in front of both parties children. Both Jenkins and Mitchell immediately fled the scene of the crime.
Brittneeh was rushed to the hospital where she died a few hours later.
Some of her family members say Jasmine was jealous that her baby's father had moved on.
On an instagram post, Britttneey's sister wrote:
"If you knew Brittneeh you no the last thing she deserve is to die at the hands of this low life. She tried to take her down when she was already weak. She could have easily won a fight if that's what she wanted. But she decided to stab my sister up. They wasn't fighting it was between ****** and *** and she came up to her and stabbed her while he was holding her back."
Netta Harris wrote:
"They share the same bd. Jealousy and envy been present for years. She stabbed my auntie in the head and stomach while she was already hurt. Fled the scene. My auntie died a few hours later."

Her alledged killer (Jasmine aka @baddlikeeriri) is allegedly on the run headed to Arizona.
A source close to Brittneey's family told KissyDenise.com:
"Jasz has always had a problem with Brittneeh because Kayaun was really in love with her. The thing was jasz would taunt Brittneeh etc. but would be okay with Brittneeh taking care of the son she had with Kayaun."
According to the source, Brit and Kayaun hadn't been together in years.
 "I don't know why kayaun was with jasz but him and jasz weren't together like relationship wise
He was with her the night Brittneeh was murdered though.*"
The source also told KissyDenise.com, "Brittneeh was an amazing mother and an amazing step mother. She worked really hard to take care of  her daughter and her family period."
Kayuan Lamar Mitchell turned himself into the police and is charged with Corporal injury to spouse (domestic violence).  He's being held on a $50,000 bail. Corporal injury spouse.
An APB has been placed for Jasmine's arrest.
A GoFundMe was started by the family, in order to pay for burial expenses.
Prayers for her family.
*In my opinion, it seems that Kayuan was dating both women at the same time, or going back and forth between the two, which caused the constant animosity.  Why else would Kayuan be with Jasmine that night and not with Brit, IF he was in a current relationship with Britt? And why would he have to meet at a neutral meeting place to get his daughter, if the two were in a relationship? The details don't make sense…