News
Kamiyah Mobley: Teen kidnapped from Florida hospital as a newborn baby, rebuilds her life
It's been 12 months since Gloria Williams'  arrest for the kidnapping of Kamiyah Mobley. Very few updates have come out since.
Today we bring you an update on how Kamiyah aka. Alexis Manigo is living her life. We also gain insight as to exactly how the case unfolded.
The Post & Courier Reports: WALTERBORO — The house hasn't changed, except for what the police took with them that day. The sun still orbits overhead, reaching in with golden hope each afternoon through white curtains to illuminate what once felt like the most normal place on earth.
When her cellphone rings, Alexis Manigo still walks past her mother's china cabinet full of ceramic angels and toward the front porch, still painted black as it was on the day Gloria Williams revealed the truth to her. Alexis steps through a door frame, still pulled loose where police forced the door open before they took Gloria away.
Alexis clutches the silver cellphone that is her lifeline.
She is 19, a normal young woman who also is another young woman. Two names, one soul.
"Hello."
She smiles, showing braces wrapped in teal rubber bands. It's her "superhero stepmom," as Alexis calls her, the wife of her biological father, the man she met earlier this year after a DNA swab proved she was the Florida newborn an entire nation had spent almost two decades searching for.
Alexis just returned from Craig Aiken's home in Jacksonville, Fla., a few miles from the hospital where a woman dressed in scrubs stole an hours-old baby 19 years ago. Craig and his wife, like everyone in Florida, call Alexis that baby's name: Kamiyah Mobley.
The discovery that she is that baby — and Gloria's arrest in January for kidnapping her — have upended virtually everything about Alexis' life in the months since. Her identity. Her family. Her future.
Now, her dad and his wife are eager to see her again.
"Can y'all pick me up on Sunday?" Alexis asks. "I was planning to go to church on Sunday with my grandmama…"
As she talks, an old friend texts her to hang out. A car driving by slows and honks a greeting. People here want to see her, too.
"I forgot that y'all supposed to come get me Saturday," she adds. "But I'm going to be ready on Sunday."
She's trying to keep everyone vying for her love happy. But that's a lot of people.
It's complicated.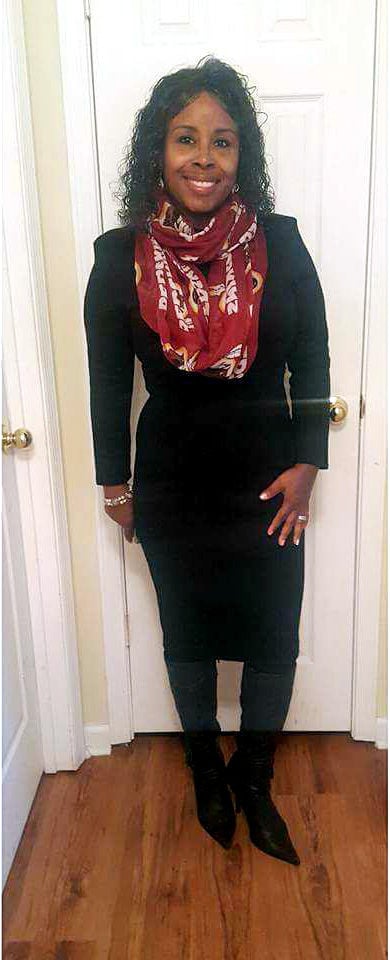 How Kamiyah learned her truth
During her junior year, Alexis did something normal in her normal life: She applied for a job.
A manager at Shoney's hired her on the spot. She could start the next day. As she left, the woman handed her a uniform.
"Just bring your Social Security number," she added.
The next day, Gloria drove Alexis home after school to change into the uniform. They'd reached the front porch when Gloria suddenly stopped. Alexis turned around to see why.
Gloria was crying.
"What's wrong with you?" Alexis felt impatient. She didn't want to be late.
"Lex, I got to tell you something."
Alexis tried to lighten her mother's mood: "OK, but if I'm late, I'm telling on you!"
She would soon regret laughing.
Gloria explained that she didn't have her Social Security number, and she never would. She'd taken Alexis from a hospital when she was a little baby.
Alexis laughed. Gloria cried.
"Lexi, be serious here!"
Maybe it was a way to cope. Maybe it was shock. Maybe it just didn't matter because Gloria was her mom and always would be. For whatever reason, Alexis turned and walked inside.
Gloria called Shoney's and apologized. Her daughter couldn't take the job after all.
They returned to their normal lives. They didn't discuss the subject again.